"Your relationship can't work because you can't marry anyone except me" – Pastor allegedly tells member in Benin, Edo State
A Nigerian lady is worrying over the never ending threat from her pastor, who claims that he loves her and that she will never have a stable relationship until she agrees to marry him.
According to their WhatsApp conversation shared on social media, the pastor claimed that the lady can only marry her, or else she will not have a good relationship with any other man.
The alleged Edo pastor, identified as Pastor Osarodion, in the WhatsApp chat kept on telling her that he has prayed to his Lord so that she will not marry anyone else except him and his continuous threats has left the lady baffled and quite scared of what his next move would be.
See screenshots below;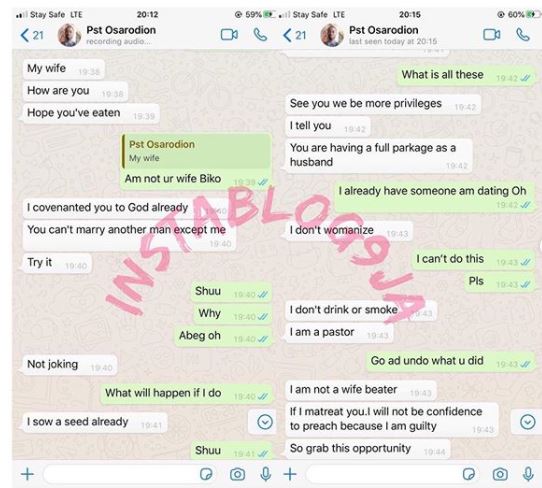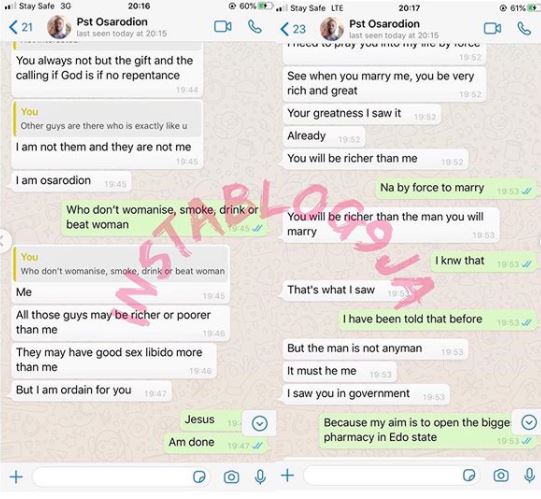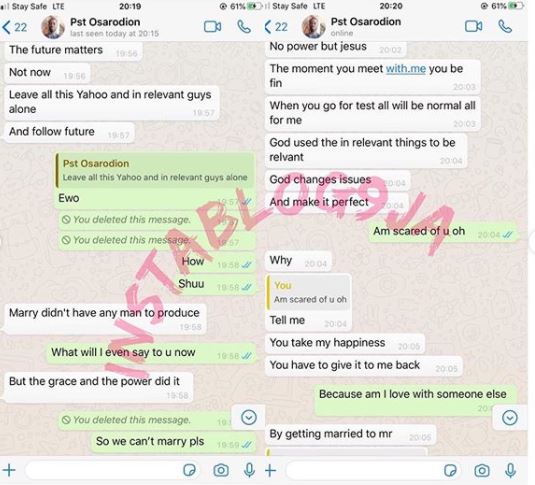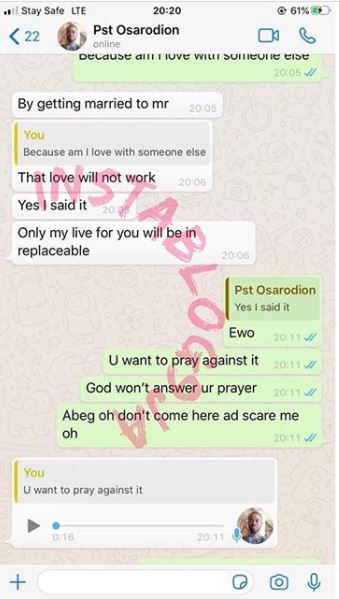 Read Also: